SACRAMENTO, CA, — July 8, 2021 
Zeektek, a principal technology staffing firm, announced that it would be partnering with two cybersecurity experts, Carmen Marsh and Matthew Rosenquist, to form a Cybersecurity Advisory Board.
This partnership will allow companies across the United States to benefit from the board's expertise by creating strategic and scalable solutions for customers' cybersecurity staffing needs.
"The pace and complexities of cybersecurity is elevating the expectations of what staffing and service organizations must deliver.  I am excited to help shape the industry to better understand the evolving needs of organizations and empower Zeektek to provide expertly customized fulfillment and support for its customers"

Matthew Rosenquist, CISO of Eclipz.io Inc
"With the increased frequency and severity of data breaches making well-known businesses appear in the news every day, we must get better at hiring cybersecurity talent to ensure they can effectively protect their company attack surfaces. Zeektek is one of the very few recruiting agencies who recognize that the involvement of CISOs, or CISO advisors, in the hiring process is critical because they are the ones that understand the nuance of cybersecurity and the needed expertise. Their recruiting team has all the right tools and processes to pick the most suitable applicants meeting their clients' needs"

Carmen Marsh, CEO and President of the United Cybersecurity Alliance
About Carmen Marsh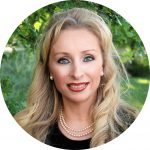 Carmen Marsh leads a team that consults businesses on cyber risk management, audit & compliance, and change management for large technical implementations. She focuses on helping executives manage cybersecurity with a wide range of capabilities, including: evaluation of existing security governance, security program development, regulatory and standards compliance, security risk quantification, and security education and training. She has founded the 100 Women in 100 Days Cybersecurity Career Accelerator program to develop security experts for companies like Intel, IBM, Centene, PCCI and others.
About Matthew Rosenquist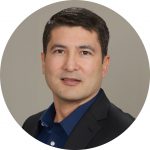 Matthew Rosenquist benefits from over 30 diverse years in the fields of cyber, physical, and information security. He specializes in security strategy, measuring value, developing best-practices for cost-effective capabilities, and establishing organizations that deliver optimal levels of cybersecurity, privacy, ethics, and safety. As a cybersecurity strategist, Matthew identifies emerging risks and opportunities to help organizations balance threats, costs, and usability factors to achieve an optimal level of security. Matthew is very active in the industry.
About Zeektek
Zeektek is a technology staffing and technology solutions company located in the Greater Sacramento area. Relationships are the backbone of the business model. Zeektek is committed to their customers, partners, and employees, and have a fierce passion for technology. They combine a proven track record of high-caliber performance, a quality-focused approach to recruiting and consulting, and delivering top-notch technical professionals in the market. Zeektek's core belief is to utilize today's most innovative methodologies to transform the IT recruiting and solutions industry.