3 Easy Ways to Get The Most Out of Your Interview (As the interviewer)
Ah, the interview. A time where connections are formed, experiences are discussed, and (hopefully) hires are made. Most often you hear about the stress involved with being the interviewee (which is fair, being interviewed can sometimes feel like an interrogation). However, being the interviewer can be just as nerve-wracking. You are tasked with being the face of your company, conducting a thorough interview, and often deciding whether the candidate can do the job. Ultimately, you can be on the hook if the candidate doesn't work out. Yikes. If you find yourself unsure of how to optimize your time interviewing a candidate, take note of the tips below.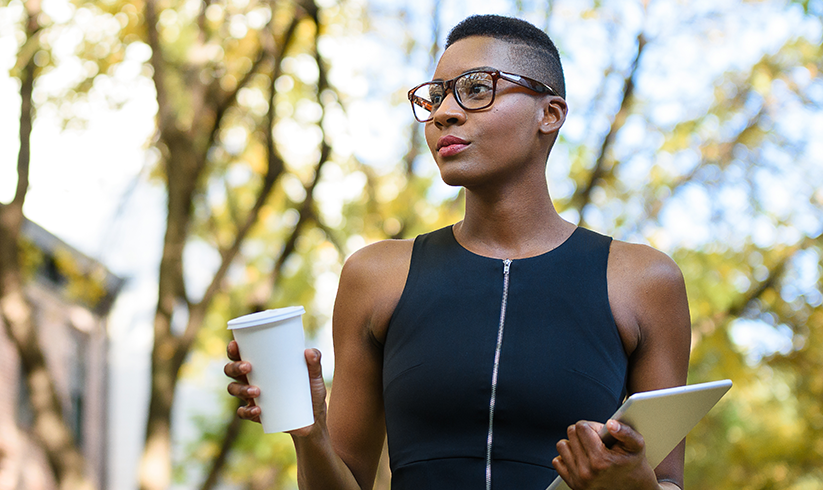 1. Minimize the fluff
Time and again, an interview can get hijacked by too much fluff and filler. You may even find yourself walking away with the burning question, "Can that person actually do the job?" While there is a time and place for that type of talk, it should be reserved for the initial meet and greet portion at the beginning of the interview. Keep the fluff to a minimum so you can properly assess the candidate's experience and work ethic. We also recommend reviewing the job description prior to the interview to refresh your memory about what to look for on the candidate's resume. Better yet, bring the job description with you!
2. Dedicate time for behavioral questions
Have you heard of the saying, "The eyes are the windows to the soul"? Well, that's behavioral questions in the interview process. These are questions that cannot be answered from reviewing a candidate's resume or checking out their LinkedIn. Pick two or three questions that relate back to your company values and pay attention to their answer. This includes what they say, how they say it, and their body language. These should be open-ended questions, never resulting in a simple 'Yes' or 'No'.
3. Ensure a value-fit
If you don't already know, familiarize yourself with your company's values. Think of these values as the foundation of your home – everything surrounding you is built from them. These values should act as your guiding principles to evaluate the candidate's answers and to gauge whether they are in alignment with your organization's way of doing business. For example, if one of your values as a company is accountability, ask the candidate about a time when they had to hold themselves accountable in either their personal or professional life. Remember, values bleed into every aspect of who a person is – so personal answers should be acceptable for questions like these.
All in all, interviewing is a two-way street. It takes practice, confidence, time-management skills, and compassion. If you're stressed about the interview, you can only imagine how the candidate is feeling. Lead with empathy and make the most of your time by walking in there with a plan.
Is there work that's not getting done on your tech team? We can help find you your next great hire. Email us at info@zeektek.com and we'll make sure one of our experienced Account Executives follows up ASAP. Let's get to work!
ABOUT ZEEKTEK
Zeektek is an IT staffing and solutions company located in the Greater Sacramento Area. Founded in 2016 by staffing industry veterans John Stuart and Chad Daugherty, Zeektek was formed under the most basic of principles and qualities – loyalty, good listening and honesty. Zeektek is intensely focused on people, community and technology. For these efforts, Zeektek has been recognized with numerous awards and ranked on several industry lists, including Staffing Industry Analysts' Best Staffing Firms list. To learn more, go to www.zeektek.com.