Incivility in the Workplace and its Detrimental Consequences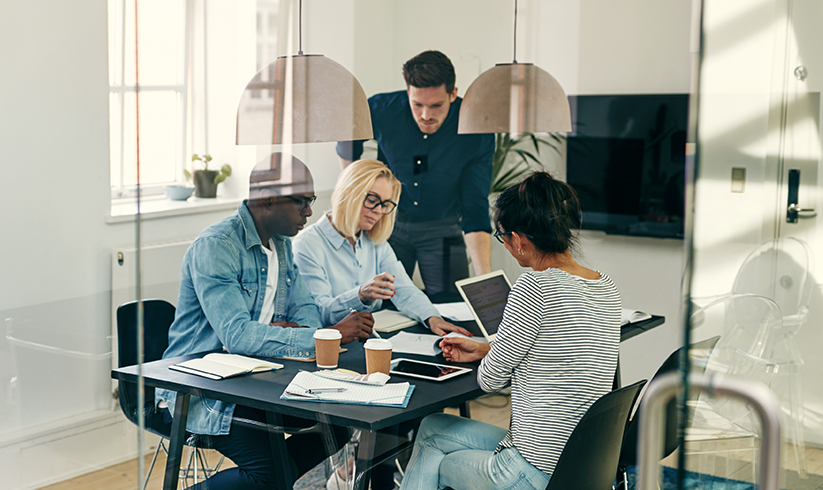 We've all been there: the victims of a rude comment, an unpleasant facial expression, or general disinterest when one is speaking. These small occurrences in the workplace should not be taken lightly. While they may appear to be miniscule, the effect they have on an organization is anything but.
Incivility at its core is rude and/or offensive behavior. When employees are exposed to behaviors like these, a variety of negative outcomes occur. According a study performed by the Harvard Business Journal, 48% of those who were on the receiving end of incivility intentionally decreased their work effort. More than that, 78% of those in the study who were victims of incivility "said their commitment to the organization declined."
These uncivil instances greatly decrease productivity, team spirit, and loyalty to the organization. If a boss or coworker consistently criticizes you or your work (without obvious reason), would you want to stick around? Probably not.
That lead's us to the question…
How do we combat incivility?
In a study conducted by Psychology Today, the best course of action is to hold people accountable and act quickly. Unless action is taken promptly, incivility tends to have a snowball effect. You may see your coworker or even a superior act in an unfavorable way, and before you know it, so are you. Take a moment to reflect on your behavior over the past few days. Have there been any instances where you were a victim of incivility? How did it make you feel? How did it affect your quality of work?
Understanding how negatively these uncivil behaviors affect you will help prevent future indiscretions.
In addition, it's been proven that appreciation and gratification can greatly reduce the harmful effects of workplace incivility. If you find your team has a habit of falling into a cycle of negativity, opting for a little positivity can go a long way. If your management team and your peers consistently praise and show appreciation for who you are as a person and the work produced, instances of incivility are less likely to occur. Fostering an inclusive and supportive environment is crucial in today's modern work environment.
Furthermore, according to a study conducted by Professor Christine Porath of Georgetown University, over 20,000 people from around the world were asked which two traits paint the picture of the best leaders. Of the 200 traits listed, warmth and competency were deemed the most vital in making a strong leader.
Who wants to be led by someone who has no clue what they're doing, not to mention is rude along the way? Not many, that's for sure. Leading with warmth and competency is an ongoing act. Employees must ensure the continued effort of respect, appreciation, and accountability to avoid the effects of incivility from destroying your organization from the inside out.
If you're experiencing behavioral issues amongst your team or organization, lead by example. Warmth, competency, and accountability go a long way.
Looking for a change? Check out our open jobs.
ABOUT ZEEKTEK
Zeektek is an IT staffing and solutions company located in the Greater Sacramento Area. Founded in 2016 by staffing industry veterans John Stuart and Chad Daugherty, Zeektek was formed under the most basic of principles and qualities – loyalty, good listening and honesty. Zeektek is intensely focused on people, community and technology. For these efforts, Zeektek has been recognized with numerous awards and ranked on several industry lists, including Staffing Industry Analysts' Best Staffing Firms list. To learn more, go to www.zeektek.com.